Writers Note: This article can be seen at US-Bookies.com.
All 30 Major League Baseball teams have a unique Twitter hashtag motto as a means of drawing attention to themselves. For example, the defending World Series champion Boston Red Sox is "#DirtyWater," which is a nod to the song by the Sandells that plays after every victory at Fenway Park.
The Houston Astros' Twitter hashtag is "#TakeItBack," referring to their quest to win a second World Series title in three years after doing so in 2017 but failing to repeat last year. And following general manager Jeff Luhnow's stunning last-minute manoeuvring to acquire Zack Greinke from the Arizona Diamondbacks on Wednesday, it is clear the AL West leaders are indeed hellbent on taking it back.
Oddsmakers also took notice of the wheeling and dealing leading up to – and beyond with the actual announcing of the trades – Wednesday's 4 p.m. EDT deadline, and the Astros were the big movers as FanDuel's Sportsbook made them co-favourites with the two-time reigning National League champion Los Angeles Dodgers at +290.
As the odds got shorter on the Astros, they got longer nearly everywhere else. The New York Yankees, who largely stood pat, dropped slightly from +360 to +400. The Minnesota Twins are still third in the American League pecking order, but their odds are considerably longer at +1,500 compared to +1,100 on Monday.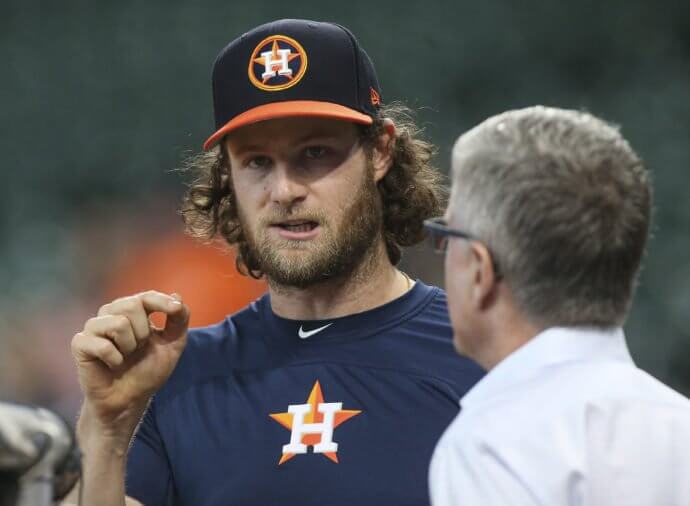 Luhnow has rolled the dice before to land a big-name arm – he acquired Justin Verlander from the Detroit Tigers after the non-waiver deadline for the 2017 stretch run, and the 2011 Cy Young Award winner was a key contributor to the Astros winning their first title in club history.
Verlander is now the Astros staff ace, and Greinke's arrival turns the front end of Houston's rotation into a buzzsaw when adding Gerrit Cole into the mix. All three pitchers sport a sub-3.00 ERA and a WHIP of 1.00 or lower. Greinke is the only one not averaging at least 10 strikeouts per nine innings, but at 8.17, he's just below averaging one per inning.
Perhaps the most impressive ratio, though, is all three pitchers sport a strikeout to walk ratio of 5.73 or better, with Greinke's the best of the bunch at 7.11. In layman's terms, they pitch with power and precision, and regardless of how manager AJ Hinch lines them up in his playoff rotation, the task of trying to beat the Astros four times in a seven-game series will be daunting.
The Astros also made a second deal in acquiring starter Aaron Sanchez and reliever Joe Biagini from the Toronto Blue Jays. While Houston mortgaged a good deal of its top-end prospects to land Greinke, they did keep prized youngster Kyle Tucker.
Sanchez, who endured an absolutely miserable season in Toronto, will drag a personal 13-game losing streak with him to Houston, but if Astros pitching coach Brent Terry Storm can figure out a way to prevent the right-hander's frustrating blister issue on the fingers of his throwing hand from recurring, that could make a huge difference.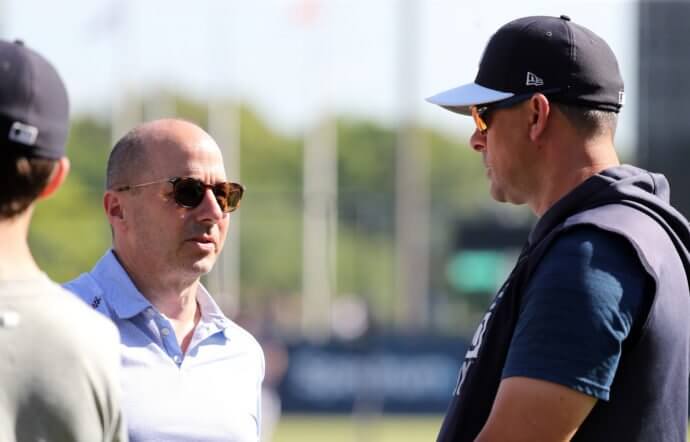 Yankees general manager Brian Cashman's inability to "win" the trade deadline by landing a marquee name will undoubtedly make for fine New York sports talk radio fodder — more so after he reportedly turned down an offer for Diamondbacks starter Robbie Ray — but his team still has a 7 ½-game lead over Tampa Bay in the AL East. Cashman and manager Aaron Boone may be pinning their postseason hopes on the return of 19-game winner Luis Severino, who has yet to pitch this season due to rotator cuff inflammation in his throwing shoulder and still yet to throw off a mound.
The American League's real intrigue lies in the Central Division, where the Cleveland Indians (+2,200) have not only whittled an 11-game deficit to the Twins down to three heading into play Wednesday night but also made the other seismic move before the trade deadline in shipping front-end starting pitcher Trevor Bauer to Cincinnati as part of a three-team deal that involved the San Diego Padres.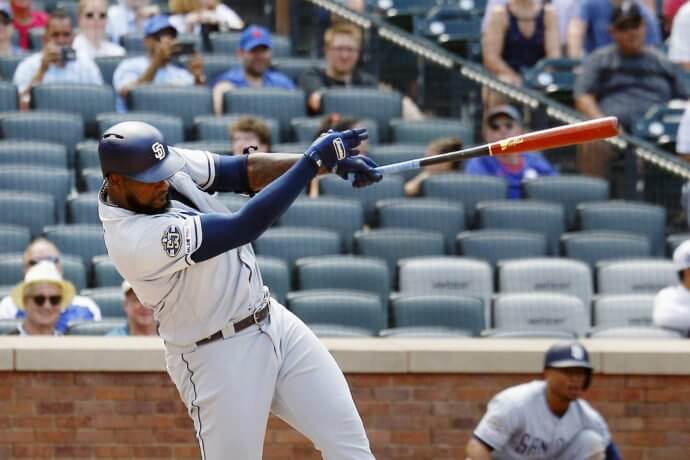 The Indians got an impressive haul for the mercurial right-hander, with sluggers Yasiel Puig and Franmil Reyes arriving from Cincinnati and San Diego, respectively, to add sorely needed punch to an offence that ranks 10th in the American League in runs and 11th in home runs. Cleveland felt Bauer was expendable as Danny Salazar is set for his season debut and injured starting pitcher Corey Kluber is close to returning. The Indians are also hoping Carlos Carrasco will join them for the stretch run to round out a rotation with Mike Clevinger and Shane Bieber.
The Twins made a pair of minor moves to shore up their bullpen, acquiring Sam Dyson and Sergio Romo from San Francisco and Miami, respectively, but beyond All-Stars Jake Odorizzi and Jose Berrios, Minnesota's rotation is largely untested as it continues to overachieve for first-year manager Rocco Baldelli.
In the National League, everyone is still chasing the Dodgers, who did little aside from adding Jedd Gyorko for bench depth. Despite a quality starting rotation led by Clayton Kershaw and Hyun-Jin Ryu, questions remain surrounding closer Kenley Jansen – who currently has a career-worst 3.67 ERA and has blown 3 of 5 save opportunities in the last two World Series.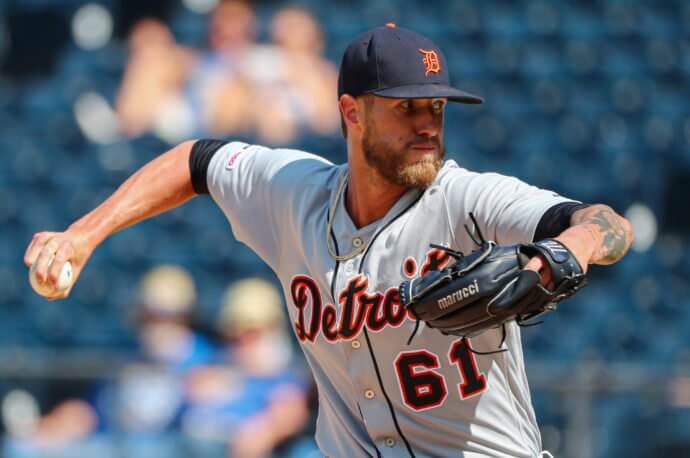 The Atlanta Braves (+1,100) succeeded where the Dodgers failed, landing the best closer available in Shane Greene and his 22 saves and 1.18 ERA from the Detroit Tigers. The NL East leaders also added bullpen depth in front of Greene with relievers Mark Melancon and Chris Martin from San Francisco and Texas, respectively.
Washington (+2,800) countered by strengthening its set-up corps in front of closer Sean Doolitte, adding Daniel Hudson, Hunter Strickland, and Roenis Elias as it tries to cut into Atlanta's 6 ½-game lead in the NL East as well as remain in contention in the wild-card race.
All three NL Central contenders – Chicago (+2,100), St. Louis (+2,200), and Milwaukee (+3,000) – all made moves, starting with the Brewers re-acquiring starting pitcher Jordan Lyles from the Pittsburgh Pirates. The Cubs made a significant move Wednesday, landing Nicholas Castellanos from the Detroit Tigers a mere seconds before 4 p.m. Eastern Time to boost a struggling lineup, and the Cardinals shipped Gyorko to the Dodgers while determining the asking price to add a starting pitcher was too steep.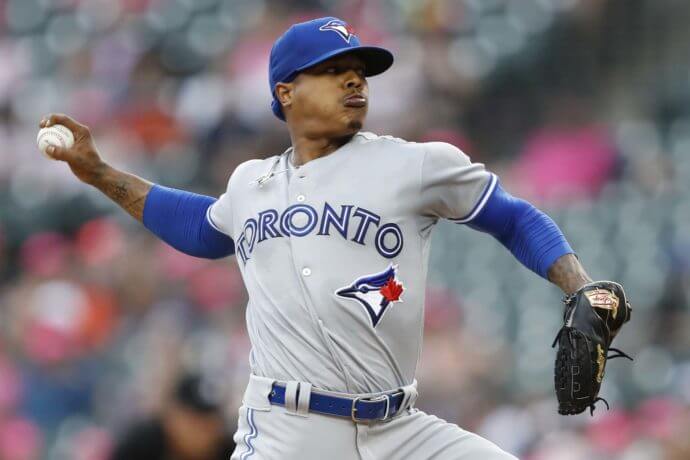 And no trade deadline story would be complete without commenting on the confusing moves and non-moves by the New York Mets (+10,000). On the fringes of the NL wild-card race despite a six-game winning streak, they acquired Marcus Stroman from the Toronto Blue Jays, which led many to believe they were going to move Noah Syndergaard or Zack Wheeler or even both before Wednesday's deadline.
Rumors were abundant the Mets – who had already dealt starter Jason Vargas to the division rival Philadelphia Phillies — and Padres were working on a deal for San Diego to acquire Syndergaard, but New York's reported demands of receiving major league-ready players failed to mesh with San Diego's primary dealing strength – an absolutely loaded farm system.
So Syndergaard and Wheeler remain in Queens with Stroman and fellow holdover Steven Matz, with no one really sure if Mets general manager Brodie Van Wagenen is in a win-now mode with a fourth-place team in the NL East that needs to leapfrog two division rivals and four teams overall to claim a wild-card spot.