(Editors Note: This article can be seen at http://www.us-bookies.com here:
They are just the second team in NBA history to reach the finals in five straight years, a feat which had not been accomplished in 53 years. They are also bidding to become the first team to "three-peat" as champions in nearly a generation dating back to the Los Angeles Lakers from 2000-02.
The Golden State Warriors are on the verge of being a juggernaut, a team to be talked about among the greats in the NBA pantheon along with the Boston Celtics of the 1950s and 1960s, the "Showtime" Lakers of Magic Johnson, Michael Jordan's Bulls and Kobe Bryant's Lakers. The Warriors are trying to win a fourth title in five years, a feat last attempted by the 2004 Los Angeles Lakers and last accomplished by the 1969 Boston Celtics to conclude their brilliant dynasty of 11 titles in 13 seasons.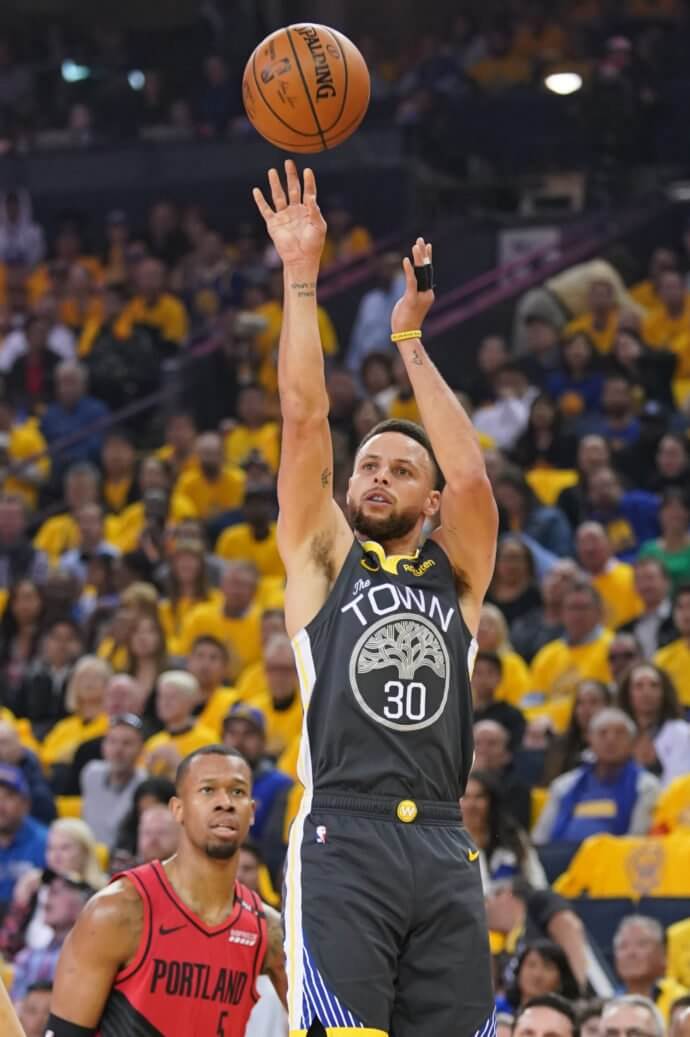 In the path of Stephen Curry, Klay Thompson, Draymond Green, and Andre Iguodala – Golden State's core who have been part of all five NBA Finals appearances – is someone other than LeBron James for the first time. The upstart Toronto Raptors are making their first appearance on the NBA's biggest stage in their 24-year history, with their gamble on acquiring Kawhi Leonard without signing him to an extension paying off handsomely.
The Raptors overcome a 2-0 series deficit in the Eastern Conference finals to defeat the Milwaukee Bucks, with Leonard's championship pedigree from his days with the San Antonio Spurs blazing a path for his Raptors teammates to follow. Leonard averaged 29.8 points, 9.5 rebounds and 4.3 assists against the Bucks while not only less than 100 percent but also taking the role as lead defender on All-Star forward and MVP favorite Giannis Antetokounmpo.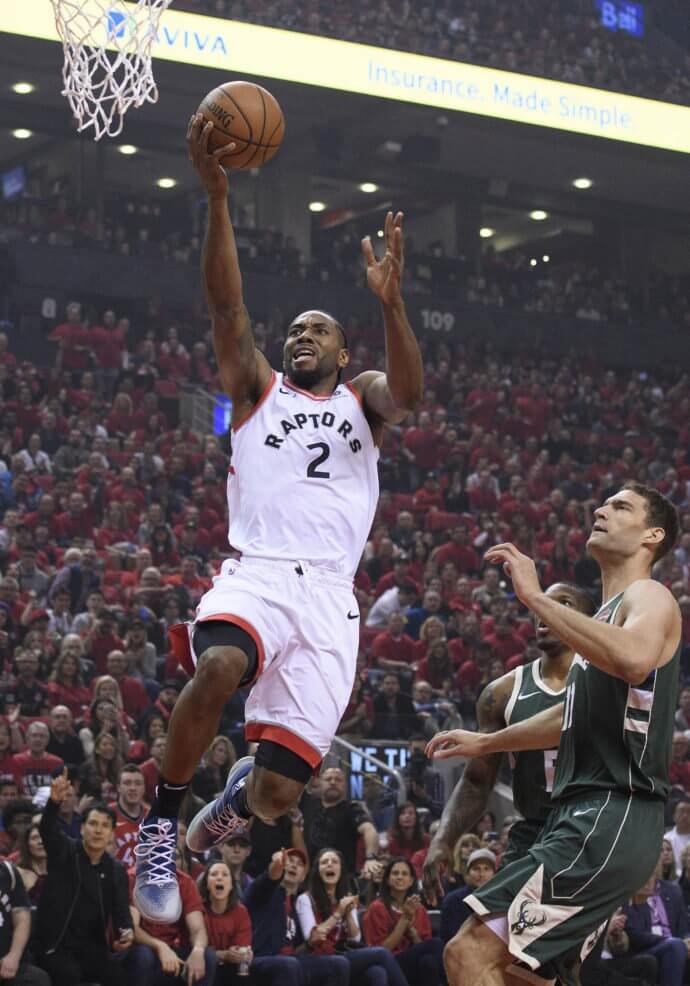 While Golden State is the favorite to complete its historic "three-peat," Toronto will not make this easy. The Raptors have home-court advantage – something that could loom large as an entire nation led by superfan and rapper Drake will rally behind them – and a deep bench that could create some problems, even for a team staggeringly loaded with championship poise, yet short-handed by the absence of at least one superstar in Game 1 and possibly longer.
The absence of Kevin Durant, who suffered a strained calf in Game 5 of Golden State's conference semifinal series versus Houston, continues to loom large over this series – even as the Warriors swept the Portland Trail Blazers in the West finals. What the four wins do not show below the surface is Golden State rallied from double-digit deficits in three of those victories and needed overtime to put away Portland in the series clincher.
There are multiple betting options available for the NBA Finals, but be warned, this will be a challenging series to predict. Golden State is not only waiting on Durant's return, but center DeMarcus Cousins is closer to coming back after being sidelined since suffering a torn quad in Game 2 of its first-round series versus the Los Angeles Clippers. The chasm of NBA Finals experience between the Warriors and everyone on the Raptors not named Leonard or Serge Ibaka will also be a point of contention. And there are few motivational factors better than history and a chance to be remembered among the immortals of the game.
So without further ado, let's examine the odds that are lined up for the Golden State Warriors and Toronto Raptors courtesy the FanDuel Sportsbook.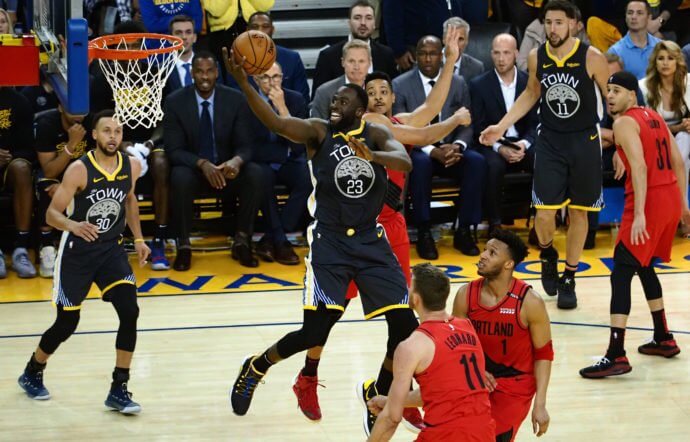 For the overall series, the Warriors are -290 favorites to lift the Larry O'Brien trophy for a third straight year, with the Raptors +230 underdogs despite owning home-court advantage. Toronto is 8-2 at home this postseason and has won five straight at Scotiabank Arena since a Game 2 loss to Philadelphia in the conference semifinals, but the Warriors will not be fazed by that mark.
Steve Kerr's team is 6-2 on the road in the playoffs, including wins in their last three games without Durant. Golden State has averaged 118.8 points in those games despite shooting only 35.8 percent from 3-point range – noticeably lower than its season marksmanship of 38.5 percent.
Oddsmakers are expecting the Warriors to clinch this series on their home court in Game 6, offering +240 in them closing out Oracle Arena in grand style. Oddsmakers feel Toronto will need all seven games to pull off the monumental upset, with the Raptors in 7 a +550 proposition after all other moneyline odds are substantially longer.
For those interested on odds for the length of the series, six games is the favorite at +190, followed by seven (+250) and five (+260). A sweep offers +460 for the brave/foolish.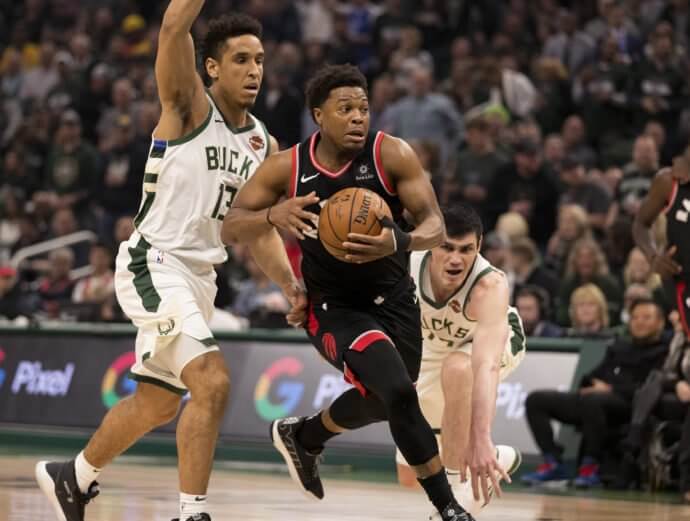 The FanDuel Sportsbook also rates the Warriors as the team far more likely of the two to sweep, offering +500 compared to Toronto's +4,300. The Warriors in five is the second-most likely outcome at +350, while the book is offering +550 in either direction for a Game 7.
For the NBA Finals MVP, Curry is the runaway favorite at -167 to collect the one award he has yet to claim in an already-standout career. And with Durant sidelined at least for Game 1 and likely longer, his odds will only improve as one of three realistic options on Golden State.
Leonard is also a clear cut above as the frontrunner for the Raptors and second overall at +245, but this race is far from settled given how Golden State will not be at full strength for at least Game 1 and likely longer.
To get this out of the way, the Raptors have two other players listed – forward Pascal Siakam (+6,300) and guard Kyle Lowry (+7,000), but both of them would have to play at an other-wordly level to both eclipse Leonard and beat the Warriors to win this award.
Despite his questionable status for the series, Durant is still listed at +1,600 to win MVP. The real intrigue and value picks for this award are between two Warriors – Green and Thompson. Green (+700) is coming off an outstanding Western Conference finals in which he recorded two triple-doubles and two double-doubles in Golden State's four wins, picking up the slack for Durant on both ends of the court and allowing everyone else to thrive.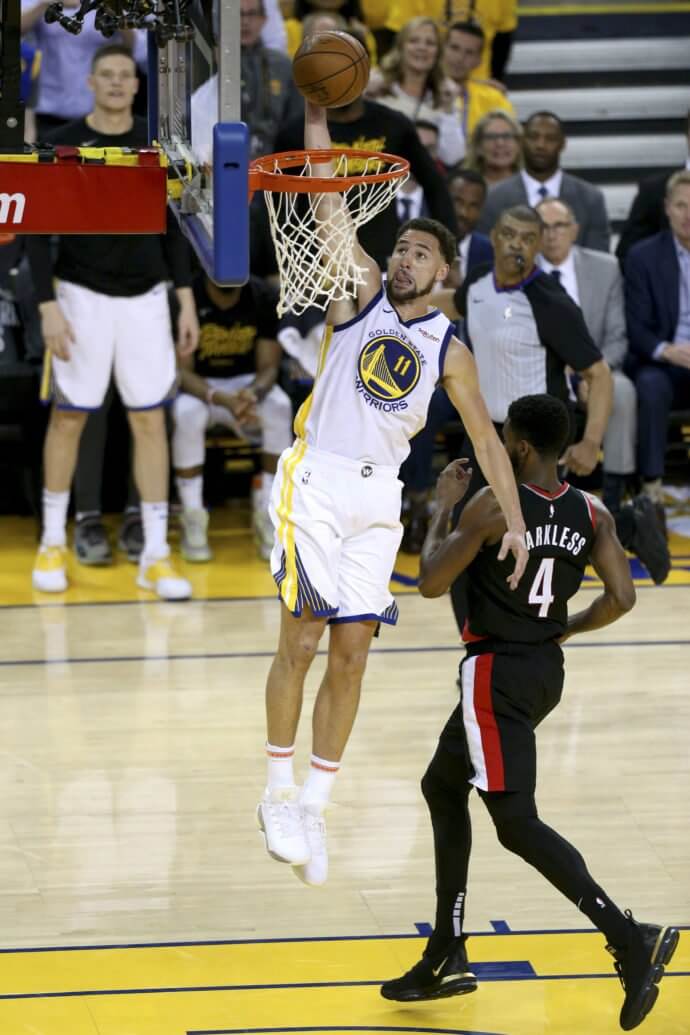 Thompson (+2,300) is a sleeper pick as he enters the NBA Finals with a gargantuan chip on his shoulder. Because the All-Star guard was not selected to any of the NBA's all-first, second, or third teams, Thompson lost out on a $31 million escalator clause in terms of the maximum contract the Warriors could offer him in free agency. While the 5-year, $190 million max deal the Warriors can offer him is nothing to sneeze at, Thompson was visibly perturbed when told by reporters he was not among those awarded the post-season accolade.
Additionally, Thompson is due for a breakout game, and possibly, a breakout series. He has averaged 19.1 points while shooting 39.3 percent from beyond the arc, which are solid numbers, but the latter is significantly off last season's 42.7 percent clip from deep. Thompson shot just 34.4 percent (11 for 32) from 3-point range in Golden State's sweep of Portland, and with nine days off between games and this extra piece of motivation, he could deliver a huge win for bettors in this series while the Raptors defense keys on Curry.
(Larry O'Brien trophy photo courtesy Tim Fuller/USA TODAY Sports)