Note: This article can be seen at the US Bookies website here.
What if the contenders are pretenders and the pretenders are contenders?
While money does buy a lot of things, especially in Major League baseball, it is not always guarantee success or a shot at a World Series title. Last year, that money did prove well spent as the Boston Red Sox and Los Angeles Dodgers spent a combined $386.9 million dollars to get to the World Series, with the higher-spending Red Sox (2018 payroll: $222.2 million) beating the Dodgers in five games.
There have been some exceptions to the rule, even as recently as 2015 when the Kansas City Royals ranked 13then route to their title. All told, only one team in the 21stcentury – the 2003 Florida Marlins – was in the bottom half of Major League Baseball payroll ranking and became World Series champions.
Could such an interloper rise up this season? It may be too soon to tell, but there are already some odds movements thanks to early season trends. These trends could create potential sleeper picks who offer a solid return on a minimal investment with a little faith and a little luck.
(All current odds courtesy FanDuel SportsBook)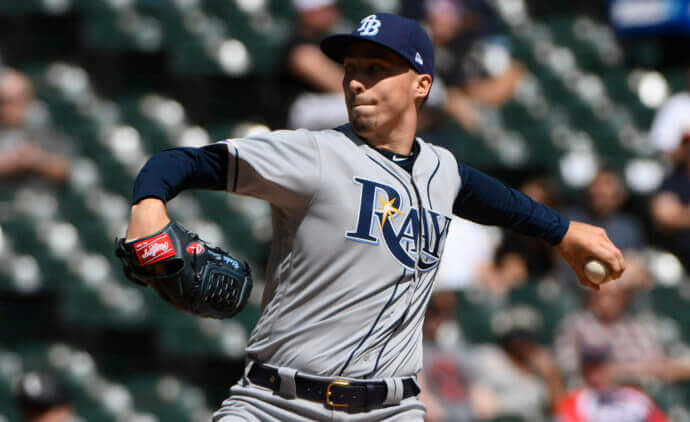 AL East Opening Day Odds – N.Y. Yankees and Boston Red Sox +150; Tampa Bay Rays +450
AL East Sleeper Pick – Rays +195
 The Rays are off to their best start in franchise history and have a strong front-end rotation in reigning AL Cy Young Award winner Blake Snell, a playoff-tested No. 2 in Charlie Morton and a promising No. 3 in Tyler Glasnow. Tampa Bay was fortunate Snell's freakish self-inflicted broken toe due to a home-improvement mishap will not cause the left-hander to miss much time, and if there was ever a "perfect time" for an injury, it is now as the Yankees are also injury-riddled and the Red Sox are riddled with inconsistency.
The Rays entered the season 26thin MLB in payroll per Sportrac at $68.9 million, a mere $144.2 million less than Boston and $137.5 million less than New York. If Tampa Bay's rotation holds and Austin Meadows continues to hit well, there could be meaningful baseball in Florida come August.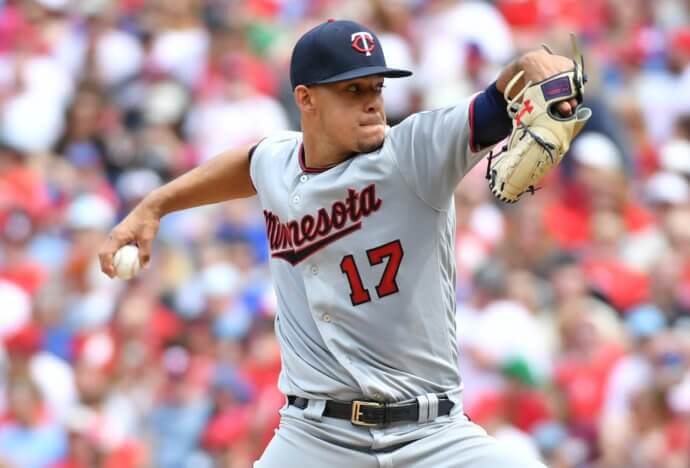 AL Central Opening Day Odds – Cleveland Indians -150; Minnesota Twins +300; Chicago White Sox +700
AL Central Sleeper Pick –Twins +270
The White Sox, while better compared to 2018, are still in rebuild mode. The Detroit Tigers have no offense, and the Kansas City Royals have little quality in their starting rotation. By default, the Twins are the sleeper pick because they have enough pitching and enough hitting to at least keep Cleveland in sight and take advantage of an unlikely slip by the Indians.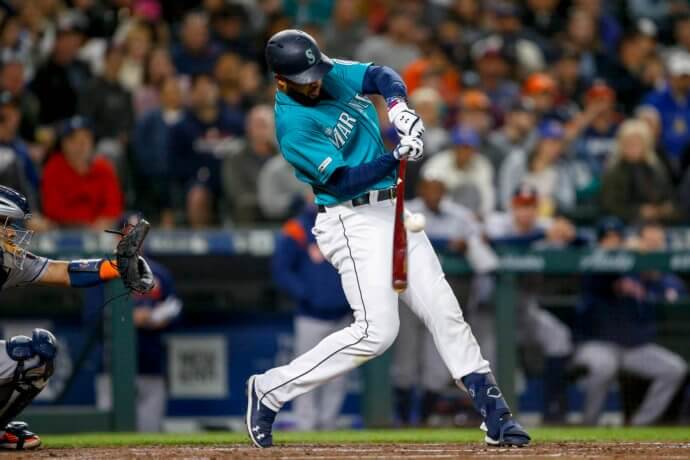 AL West Opening Day Odds – Houston Astros -200; L.A. Angels and Oakland A's +500
AL West Sleeper Pick – Seattle Mariners +850
It says something about how much the Angels need to rebuild around generational talent Mike Trout that they were not even considered as the pick here. The Athletics almost always find their way into contention, but the Mariners get the nod here on the strength of an offense that mashes the ball. Seattle set a major league record by being the first team to homer in each of the first 20 games of the season, with Domingo Santana, Edwin Encarnacion, Jay Bruce, and Tim Beckham forming a fearsome quartet in the middle of the lineup.
The Mariners have good starting pitching, paced by Marco Gonzales and rookie Yusei Kikuchi, but to overtake the Astros, they will need Mike Leake and veteran Felix Hernandez to improve throughout the season.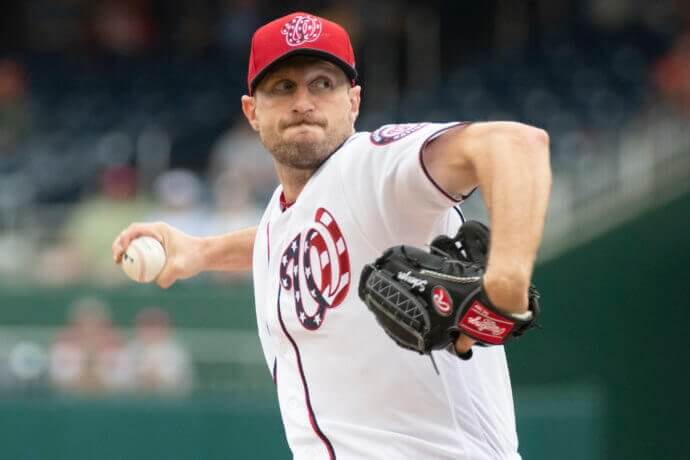 NL East Opening Day Odds – Washington Nationals +250; Philadelphia Phillies and N.Y. Mets +275
NL East Sleeper Pick – Nationals +300
 It is hard to call the Nationals a sleeper pick since the NL East is four teams beating up each other when not taking turns beating up the Miami Marlins. But they still have the best Nos. 1 and 2 starting pitchers in the division in Max Scherzer and Stephen Strasburg and will become complete offensively when Trea Turner recovers from his broken index finger. Until Turner returns, though, it is difficult to gage where the Nationals are offensively without Bryce Harper. As long as they don't fall off the pace they can stay in the hunt.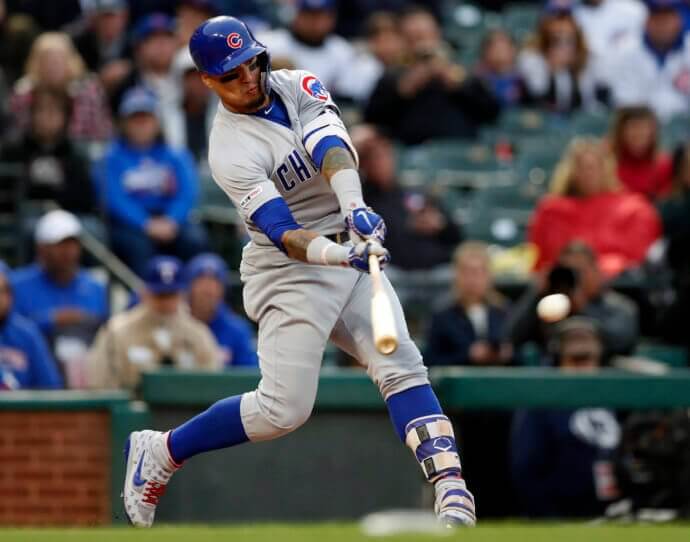 NL Central Opening Day Odds – St. Louis Cardinals +225; Chicago Cubs +250; Milwaukee Brewers +300
NL Central Sleeper Pick – Cubs +320
 The Brewers have become the trendy pick to win the NL Central because reigning NL Most Valuable Player Christian Yelich has been abusing the Cardinals in the early part of the season. But don't sleep on the 2016 World Series champion Cubs. There is still a large core group of players from that squad on the offensive side led by MVP runner-up Javy Baez, Kris Bryant, and Anthony Rizzo, and sport a well-defined 1 through 5 starting rotation that may be the most balanced in the division.
Chicago's bullpen still has issues and rages like a dumpster fire at times, and those problems need to be resolved for the Cubs to overtake the Brewers and fend off the Cardinals in what may be the best three-way divisional race in baseball.
NL West Opening Day Odds – L.A. Dodgers -150; Colorado Rockies +450; Arizona Diamondbacks and San Diego Padres +700
NL West Sleeper Pick – Padres +850
 The Dodgers have actually become bigger favorites since opening day, currently -390, but the Padres offer intrigue beyond their stunning offseason signing of Manny Machado. San Diego has a very young front-end rotation of Joey Lucchesi (25), Eric Lauer (23) and Nick Margevicius (22). Lucchesi and Lauer are both in their second season, and Margevicius stunned everyone in the organization by cracking the rotation after starting last year in Class A ball.
Machado is an anchor for the offense, which has promising rookie Fernando Tatis Jr., burgeoning slugger Hunter Renfroe and consistent vet Wil Myers. There is always one team that is too young and too "stupid" for lack of a better term to be affected by everything going on around them. The Padres youth movement and high ceiling makes them that team this year.